Make $50 with a Referral!
Tech-Smithy.com is excited to announce our new Referral program. If you know someone who is in need of webservices, please login and go to the My Account page, and add them as a referral.

They will be sent a $50 instant rebate coupon, and once their site is deployed on WMS, you will receive $50 in cash or service rebates!
The Website Management System (WMS) created by Tech-Smithy.com continues to offer competitive content management solutions and second to none automation and scripting abilities.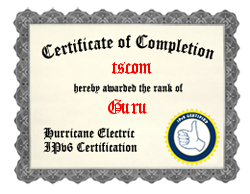 Tech-Smithy.com offers IPv4, IPv6, and Dual-Stack Servers running WMS.
Please contact sales@tech-smithy.com for more information.

Tech-Smithy.com


Mission Statement Tech-Smithy.com is a multi-service company specializing in solving our customers needs. Founded in 2007 Tech-Smithy has worked on a wide range of technology projects, but we specialize in tackling the challenges facing small and medium size companies.

Our strengths include application design, research, data-analysis, business process integration, business process analysis, and website consulting.

If your company needs an application or is facing challenges in managing your web content, gathering and / or processing data into a usable fashion, or you need website design / management / hosting, contact us at sales@tech-smithy.com and we can help.
---
Join Today:
Register Today
Users of Tech-Smithy.com have access to special areas of the site.
---
Click here to
Login
---
CORPORATE News
latest news & events
2010-07-06
- Tech-Smithy.com accredited by the BBB
Tech-Smithy.com is proud to have been accredited by the Denver / Boulder chapter of the Better Business Bureau. (BBB.org) Please visit there site to find our current
rank
and an explanation of Better Business Bureau services.
If you have any questions about Tech-Smithy.com services, please feel free to contact us at sales@tech-smithy.com.